EDIT NOTE:
It turns out, I was only dragging and dropping a thumbnail of the image when working directly from Photobucket... So... I'm going back to recommending Flock. Please see a new entry coming out today, June 1st.
I've been dragging and dropping images into eBay listings for many years now. Even though Im comfortable enough working with the HTML codes... I prefer not to have to. I had been using something called Flock, but recently, I'd heard dragging and dropping can now be done right from Photobucket, so I just checked it out. Super easy!
To show you, I made my eBay window short and wide across the top of my screen, with a listing open in "revise mode". The Photobucket screen at the bottom is displaying the last few photos I uploaded.
See the photo hovering in between, with the cursor over it? Thats me "dragging it"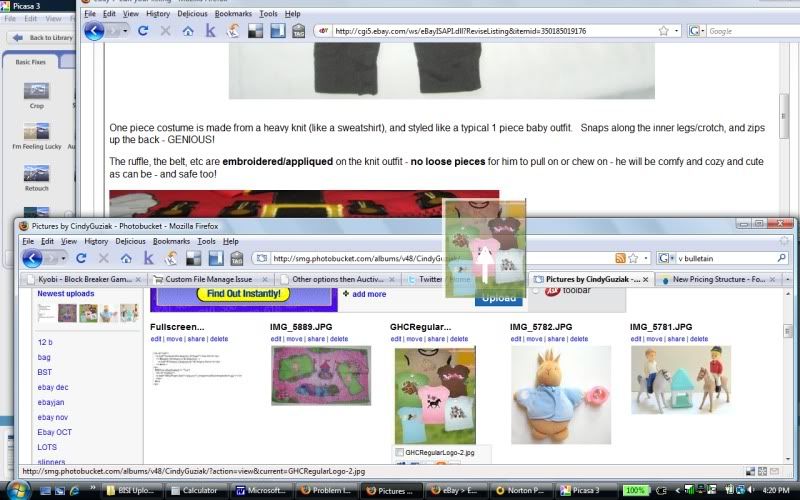 Dragging it a bit further.....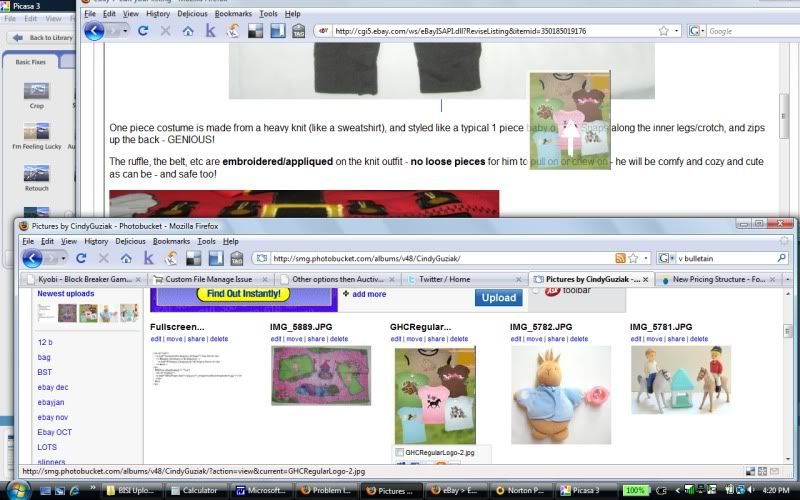 And now its in place in the eBay Listing!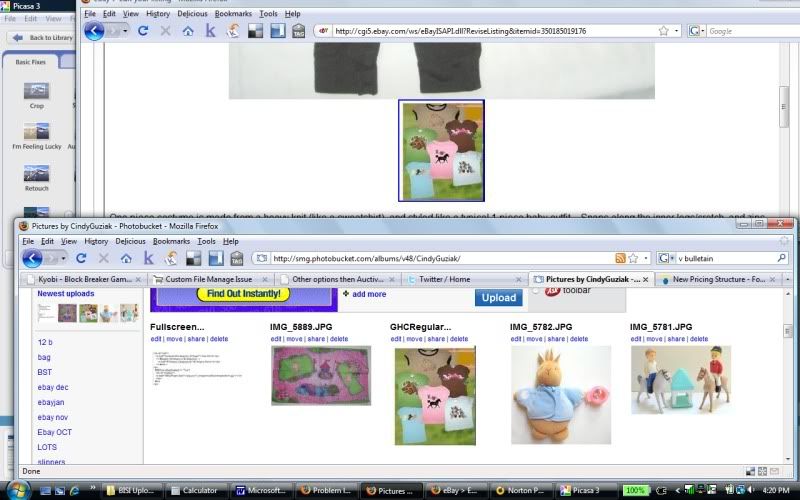 In this case, I happened to use a really small photo... The size it displays as depends on the pixel size of your photo in Photobucket. THEN, you can drag on the corners of image to make it bigger or smaller. Or, click on it and drag it elsewhere in the listing.
No code to look at, or to copy and paste... no need to remember the names of the photos you want to use.... just drag and drop from one screen right to the other.
Now that's smart!
Cindy
PS. If you don't have a
Photobucket
account - its free and quick and easy to sign up. They offer a bulk uploader to drag and drop images from your PC, then upload them with one click to Photobucket.